THE ASCENSION CHAIR CEREMONY
Facilitated by The Angel News Network
Thursday, July 5th, 7 PM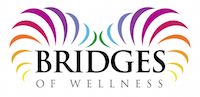 Bridges Of Wellness
1881 N.E. 26 St., St. 244
Ft. Lauderdale, Fl. 33305
As we celebrate the July 4th birth of The United States of America, during our next quarterly July 5th Ascension Chair Ceremony, at 7 PM, we also shall have the opportunity to directly connect with the Ascended Master St Germain who was instrumental in the creation of our great nation and from whose beloved heart this ceremony originates.
Converting Bridges of Wellness into a sacred temple, we shall facilitate this higher realm ceremony, appropriately raising the vibration and consciousness of each participating ascension candidate. Having performed this "greatest gift to humanity" ceremony for over 20 years, it has built a personal and global momentum.
This sacred ritual is a valuable tool for those wishing to increase their vibrational rate. By simply choosing to show up, you will receive all the loving community support and instructions you need for your personal ascension growth. Light Ascension Therapist and channel Phillip Elton Collins and assistants Joel Anastasi and Sharon Ann Meyer (aka SAM) facilitate the ceremony where each participant may receive a personal message from St Germain.
In a balance of giving and receiving, the ceremony is offered for a suggested love-offering of $25 which goes to support Bridges of Wellness. Invest in your Self; SHOW UP AND SHIFT. Participants please arrive and be seated before 7 PM. Once the ritual begins, the doors are closed and the ascension energy is maintained and sustained in community for the full benefit of all.
For those who cannot be physically present (or those who wish to review the ceremony) below is a description of this sacred ceremony, which you can create and perform on your own.
If you so choose,
show up and

shift
…
We are honored to be able to offer this sacred ritual to you.
Your Active Angel Agents,
Phillip/Joel/Jeff/SAM